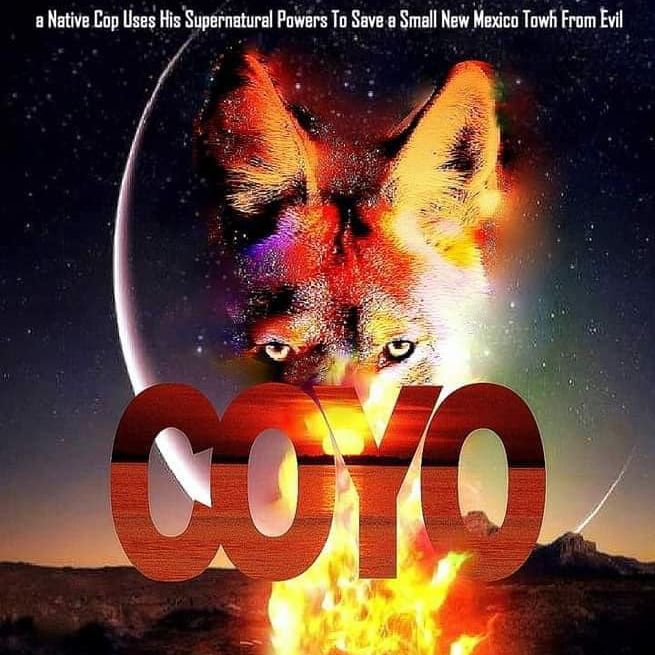 Anderson selected to compose film score for New Mexico film COYO.
February 1, 2023 | 10:08 AM MST
A tribal cop once on top of his game. Now down on his luck. And he keeps waking up in places not knowing how he got there?
Anna. Carmen Valdez 
A big City detective from New York who accepted the job in New Mexico. To escape her past. First day on the job she is thrust into a murder investigation. Where are the victims seem to be missing their tongue!
Chief of Police. Ernie Stevens Jr 
A native man who has been on the force 25 years and ready to retire. Seems like the whole town is coming down on him. Because he has not solved the murderers. As the body stack up!
Sherry. Monique Candelaria 
A stripper at the local gentlemen's club. Finds her sister murdered in their apartment. She reaches out to coyo for help.
Amelia.  Candice Neu 
Is a local TV news personality. Trying to solve the mystery. And she will not stop at anything to get her story. She also has a sorted past with coyo. 
Officer Duncan Frankee Romero 
The youngest officer on the force. Seems like it's all he can do to keep the office running. Do his job at the same time.
Sam. Ricky Lee 
A kind of mysterious native man. Who everyone in town is pointing their finger at as being the murderer! skinwalker?

We're very excited about Tracy Bone and Delbert Anderson collaboration on the soundtrack. And the Coyo music video!