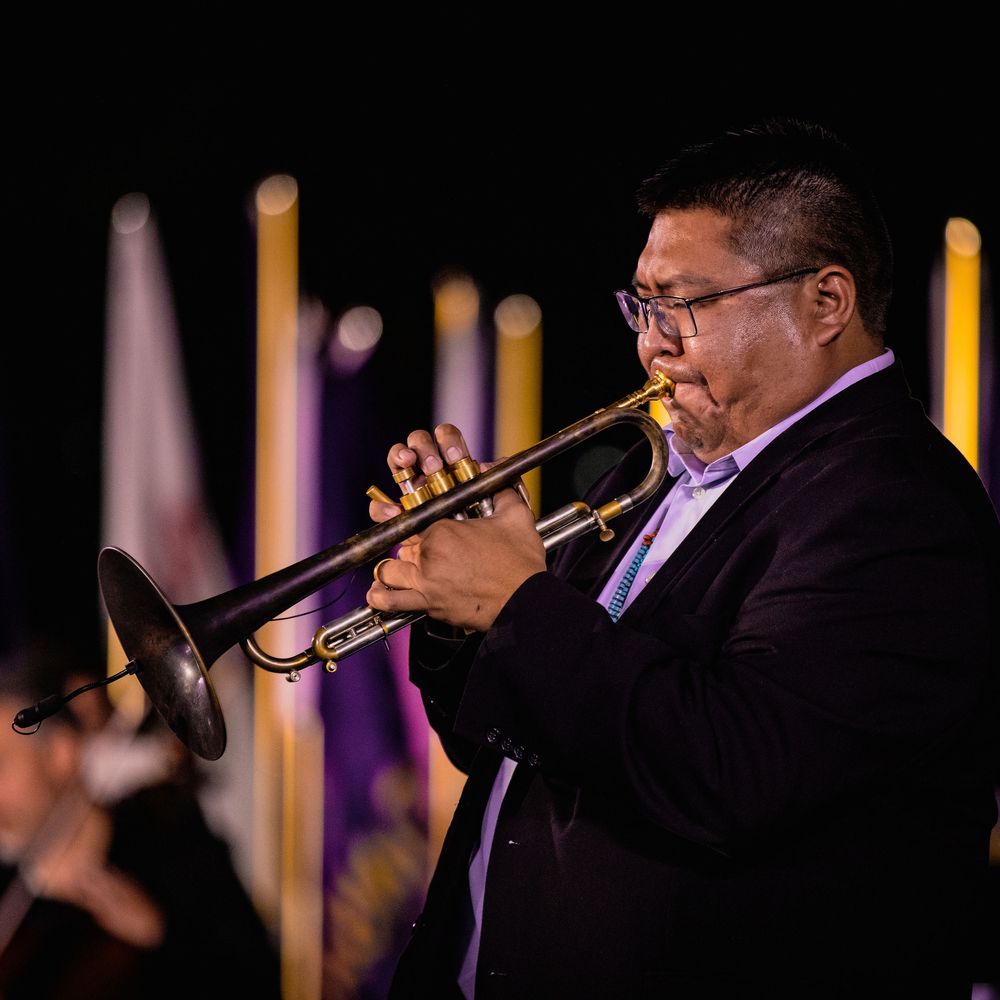 Anderson selected for PBS New Years Featured Presentation
Released December 2, 2021 | Broadcasting on PBS December 31, 2021 9:00 PM - 10:30 PM Rerun 10:30 PM - 12:00 AM
WASHINGTON, D.C. (December 2, 2021) – Nouveau Productions announced today the
release of UNITED IN SONG: CELEBRATING THE AMERICAN DREAM, which premieres Friday, December 31, 2021, 9:00-10:30 p.m. and again from 10:30 p.m.-12:00 a.m. (check local listings) on PBS, PBS.org and the PBS Video App. The star-studded performance—filmed at Independence Hall in Philadelphia—celebrates the American dream and America's irrepressible strength as we welcome the New Year. This special evening of wide-ranging music and artistic disciplines reminds us of our ever-present pursuit of uniting as one America.
Filmed in front of a live audience, UNITED IN SONG: CELEBRATING THE AMERICAN DREAM features performances by recording and touring artist Delbert Anderson; celebrated recording artist David Archuleta; award-winning Latin pop singer Jencarlos Canela; Grammy Award-winning and world-renowned artist Judy Collins; Grammy Award-nominated and multi-platinum R&B/Pop recording artist Deborah Cox; Broadway performer Drew Gehling; rising opera star Amber Merritt; UN Messenger of Peace Midori; five-time Grammy Award winner Sandi Patty; Grammy Award-nominated Cassadee Pope; internationally celebrated guitarist Pepe Romero; Tony Award winner Lea Salonga; Tony Award winner Paulo Szot; celebrated harpist Brandee Younger; alongside The American Pops Orchestra, conducted by Luke Frazier and hosted by three-time Tony Award winner Chita Rivera. 
Anderson appointed to the New Mexico Arts Commission
November 17, 2021
The mission of the Arts Commission, in conjunction with New Mexico Arts, is to stimulate opportunities for artists, arts organizations, and other groups for activities or projects to provide artistic or cultural services to the state, to maintain and encourage artistic excellence, and to promote awareness of and access to the arts for all of the people of New Mexico.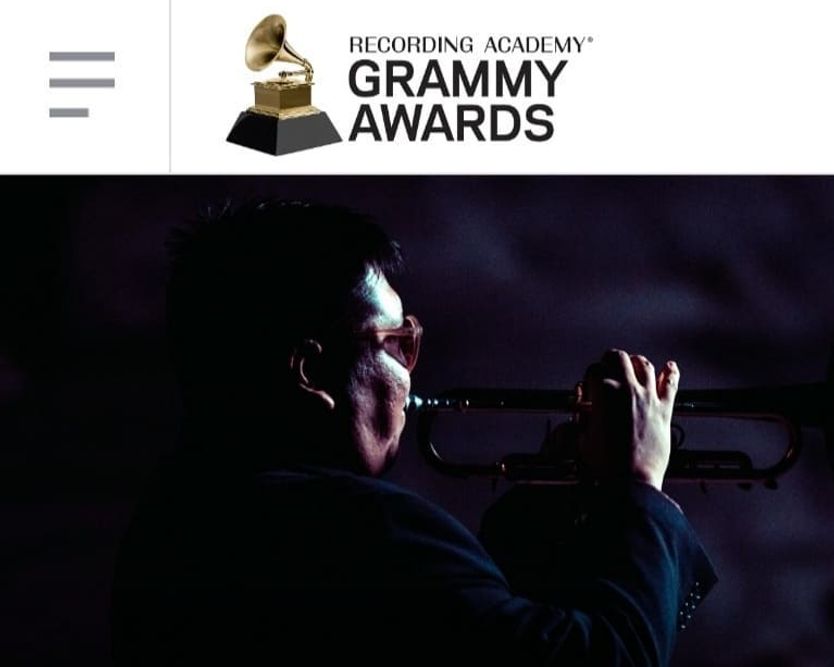 Will America Make Room For Indigenous Musicians?
November 12, 2021 | 12:26 PM by Morgan Enos
A festival promoter told Delbert Anderson he didn't present as Indigenous enough. The trumpeter and his group, DDAT, showed up to the State Fair of Texas in what he calls "the Native American section" — filled with dancers in traditional garb, among other signifiers. DDAT, for their part, donned suits. 
"They immediately assumed that we had some type of traditional feather show," Anderson, who is of Diné and Navajo descent, tells GRAMMY.com. "They probably thought we were going to show up in regalia or something."
The promoter asked Anderson whether or not DDAT played traditional music. "No, we don't," he responded. "But there are a lot of melodies that are inspired from that." The promoter didn't comprehend this — so much so that she went up to Anderson mid-set and shoved a turquoise necklace around his neck. 
Anderson was shocked. "I kind of stopped and said, 'Excuse me,'"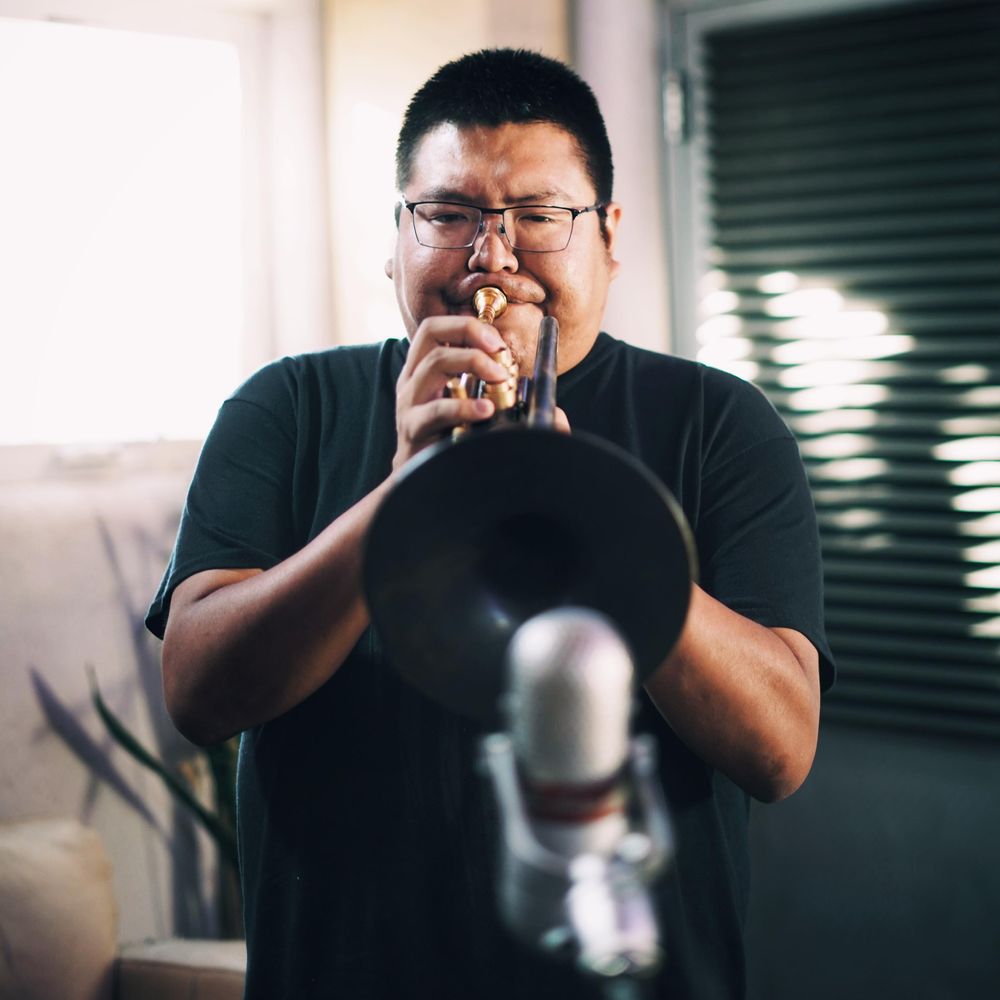 Anderson records Don Cherry Tribute Album
October 20 - 24, 2021 @ Frogville Studios in Santa Fe, NM
Anderson brought musicians together from around the nation:
Christopher Beaty, Mali Obomsawin, Nicholas Lucero, Robert Muller, Pura Fe, Julia Keefe, James Pakootas and Alexandria Holiday. 
These musicians are all featured in the upcoming Don Cherry Tribute Album. The album is supported by Mark Weiss and his label Lions with Wings located in Palo Alto, CA. The moment Mark heard the sound of D'DAT he immediately offered a recording deal to Anderson with the hopes of creating a tribute to Don Cherry through a Diné musical lens. 
Delbert Anderson featured in the JazzTimes magazine
October 2021 Issue | Released Sept. 8, 2021
While Delbert Anderson was in residency with Some Serious Business in Abiqui, New Mexico, Dan Bilawsky interview Anderson for a JazzTimes feature entitled "Brass Spotlight". The artilcle was released from JazzTimes September 8, 2021.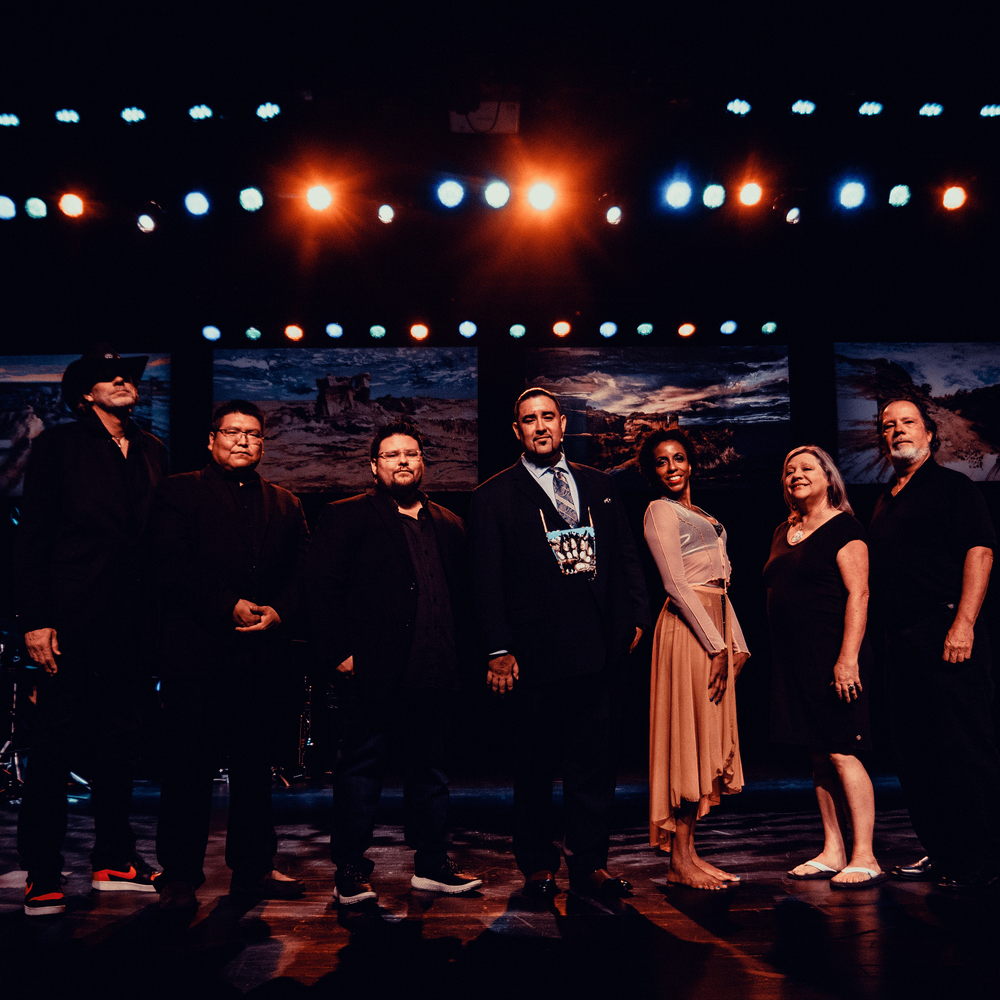 Spirit Coalescent Premiers in Farmington, NM
August 8, 2021 | Community project premiers at Farmington Civic Center
Sunday August 8,2021 at 2:00 PM the Spirit Coalescent had a sneak peek of their multi arts collaboration. 
The project consists of Photography, Painting, Music, Dance and Poetry.
The Spirit Coalescent tells the story of healing through 8 large paintings of landscapes. It is a common belief from many Indigenous tribes that "The Land Heals Us". 
Spirit Coalescent brings out the healing of each landscape through stories, poems, painting/photo fusions, original compositions and dance/choreography. 
Stay tuned for a very deep meaningful story.
Welcome to Indian country
May 27, 2021 | WTIC premiers at Washington Center for the Performing Arts
Anderson named music director of Indigenous Performance Productions program, Welcome To Indian Country (WTIC).
WTIC was premiered at the Washington Center for the Performing Arts Center May 27, 2021 at 7:30 PM PST in Olympia, Washington. 
WTIC feature 7 music pieces and 7 stories celebrating Indigenous culture.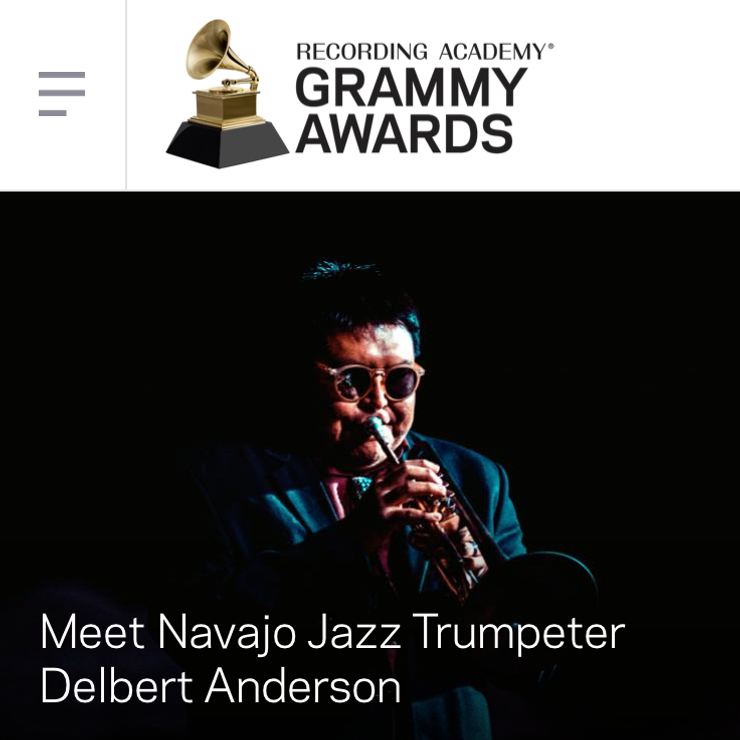 Grammy Awards Article Feature
May 2021 | Meet navajo jazz trumpeter
Anderson shares the story of contemporary Diné music.